Comprehensible input remains the foundation of all language acquisition.

— Lightbown and Spada
Students learning Spanish at intermediate and higher levels need exposure to authentic content — and plenty of it. In particular, they should be listening to native speakers speaking naturally on a wide variety of themes.
Jiveworld Español is built around two unique resources:
Audio stories from Radio Ambulante, the award-winning Spanish language journalism podcast distributed by NPR — incredible real-life tales from Spanish-speaking communities all around the world, told by the very people who lived them.
The Jiveworld Method, a new pedagogical approach and instruction design for building second-language fluency through extensive and intensive listening.
These are combined into a beautiful mobile app that students love to use, and structured in a way that's easy to deploy in the classroom to supplement, or even replace, a curriculum.
The double-edged sword of authentic content
There are compelling benefits of learning language through authentic spoken content:
Vocabulary in context — Think of a story as nested structures of context. Each person has a role and a journey; they interact with each other and their environment, traveling the narrative arc. They employ language with deep purpose, breathing life into each word, phrase, and pattern, giving it shape, and texture, and "stickiness".
Intercultural competence — While any story is mediated by the presenter to some degree, these personal narratives bring you much closer to the real lives of the protagonists across Spanish-speaking communities all across the world. They'll learn to listen between the lines.
Prosody — Students learn the intonations and rhythms of natural speech, in all of its flavors, getting familiar with the language that they'll hear outside the classroom.
Learning with authentic content presents challenges too, however. The detail that makes these stories so fertile can overwhelm the learner. If there are too many stumbling blocks, the learner cannot build the momentum needed for extensive listening, while keeping the input comprehensible. On the other hand, offering too much help is also counterproductive. The learner needs to be reaching just beyond their comfort level, pulling themselves forward. Finding that optimal zone for learning (like Vygotsky's zone of proximal development) is key.
The help they need, but no more
The heart of Jiveworld is a bimodal input player — synchronizing spoken audio with a transcription — where the learner is in control. They can vary the amount of assistance they get as needed, which makes for a low-anxiety and efficient learning experience.
Jiveworld stories are scaffolded in a number of ways, providing students various footholds and handles while listening.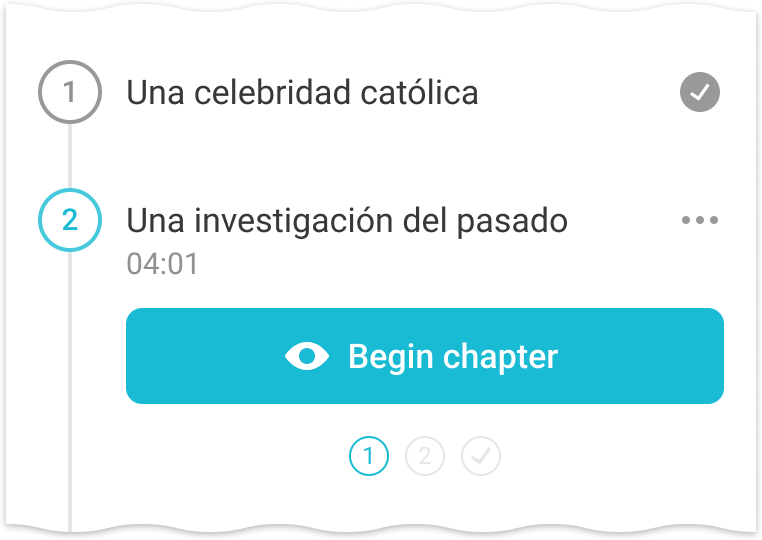 2-4 minute chapters — At the top level stories are broken into digestible chunks that can be mastered in a 10-15 minute cycle, allowing first a detailed study and then a rapid relisten to bake in the sounds of Spanish spoken at natural speed.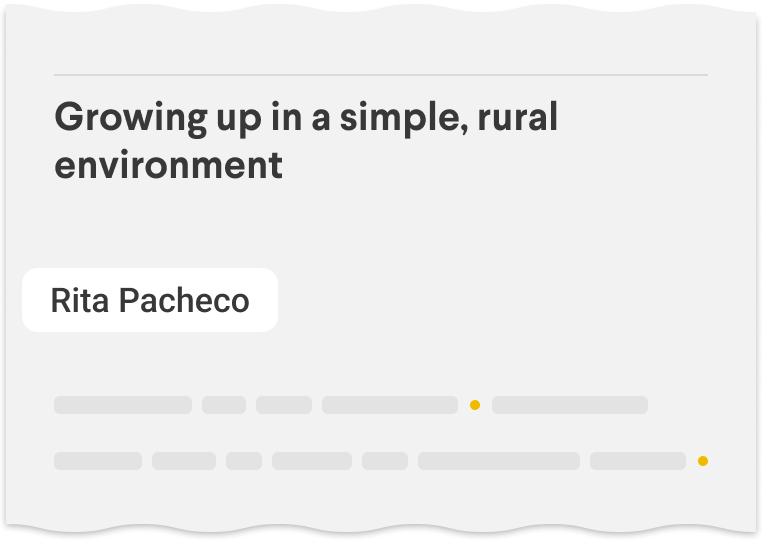 Passage hints — Sub-chapter titles which serve as signposts as the narrative changes direction. With this higher level context in place, the learner can focus their attention on the patterns in sentences and phrases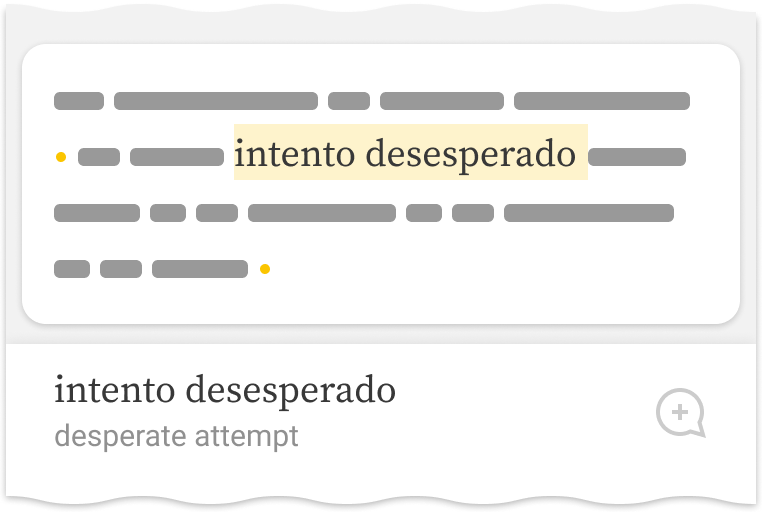 Selected word groups — Jiveworld distinguishes between vocabulary, "tricky bits" (common phrases that are spoken in a way that's difficult to decipher), and "sic" (non-standard usage). We select the groups, based on corpora, as multi-word expressions and add contextual glosses. This approach reduces friction for the learner and makes the word groups more useful.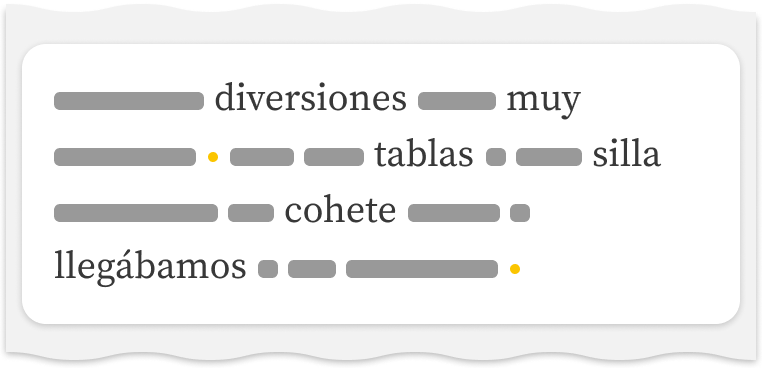 Selective redaction is a unique feature of Jiveworld built on this scaffolding. The learner can choose to hide all, none, or some of the transcript words behind redaction bars. They vary the level of listening assistance by selecting which types of word groups to display by default, and whether they want to automatically see the passage hints. Even when a word group or passage is redacted it is just one tap to instantly reveal it.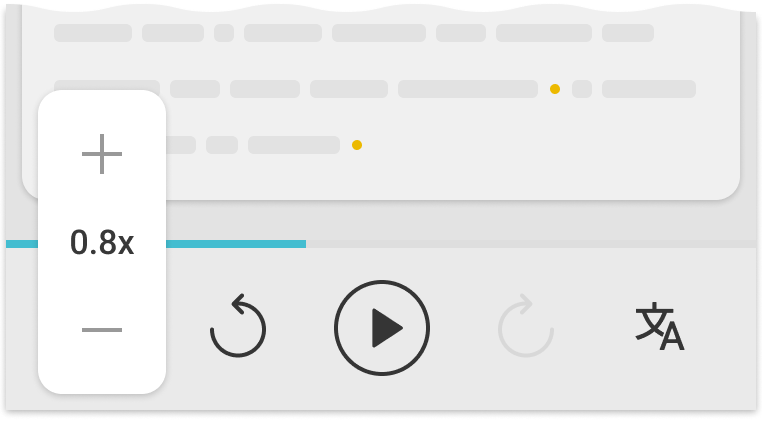 Speed control allows the learner to listen at a slower rate without changing the spoken pitch, and without sound distortion.
If at any point the learner needs more help, they can swipe to reveal the translation panel, which, like the transcript, is synced to the audio.
Jiveworld provides additional cultural and linguistic notes too, with a focus on the distinctive features of local accents and usage. Unfamiliar vocabulary can be bookmarked and exported to study in Quizlet or Anki. We recommend, however, that students spend more time on extensive listening than flashcard learning.
Time and energy in your classroom
As we developed Jiveworld we met with many language educators and listened to your concerns about working with new technology, and the demands on your time: time to get students up and running with new products; to grade homework; to find and prepare high-quality and interesting materials; and to monitor each student's progress.
So we created Jiveworld Classroom, a free web portal for teachers to invite students, create listening assignments, manage licenses, and monitor progress and activity.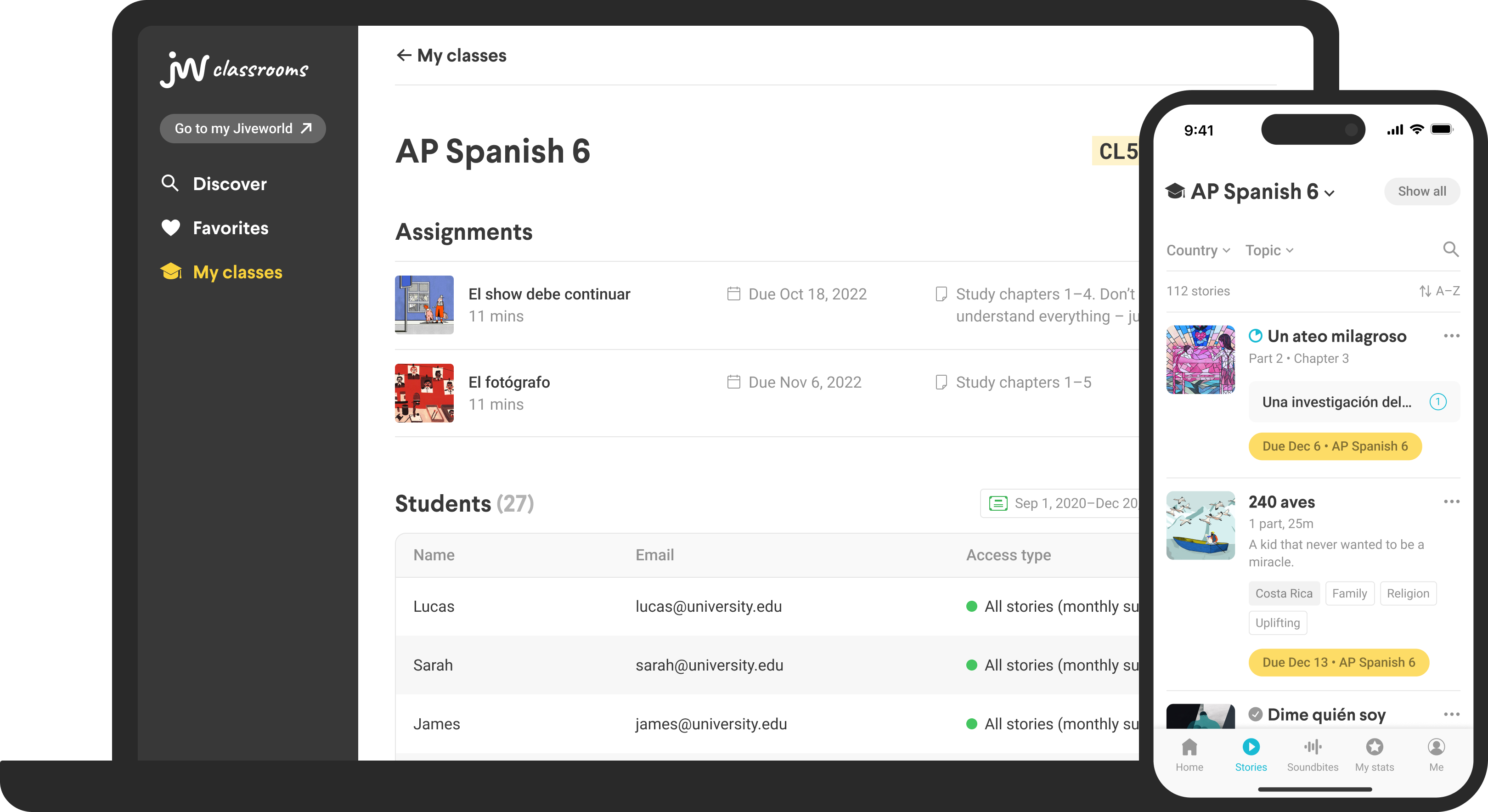 The most powerful benefit of using Jiveworld Español, however, is the greater energy you'll see from your students when they engage with Radio Ambulante's deeply relevant stories. The app is easy to work with at any level of fluency so all students arrive at class ready for productive interaction.
And many of them will even practice extensive listening beyond the assigned materials. Jiveworld is accessible to students on any web browser or mobile device, whether at school, at home, or on the move: their language learning fits into their lives wherever they are.
Check out our pricing plans page for more information on:
Jiveworld Classroom — get started in minutes, with free stories and sample activity guides
Student pricing — 40% discount on personal subscriptions with a verified school email
Group licenses — special institutional discounts when purchasing centrally for your school or department