Bring Spanish to life in your classroom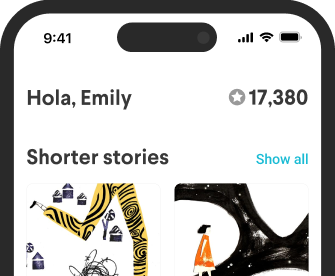 Jiveworld gives your students an immersive learning experience with Radio Ambulante's authentic Latin American audio stories, in a cutting-edge app unlike anything you've seen before.
Suitable for ACTFL Intermediate Low and above.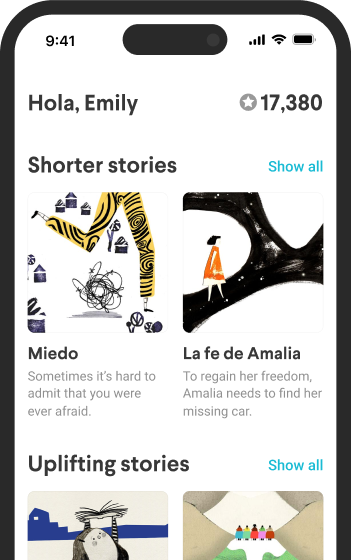 Join our community
Meet language educators around the world, championing listening fluency and cultural awareness in the classroom.
Join us on Facebook
Classroom activity guides
NEW
Individual, pair, and group activities for our most popular stories, written by top Spanish teachers. Each exercise builds towards a creative final task that will engage and challenge your students.
Learn more
Jiveworld Classroom Portal
UPDATED
Explore all our stories, categorized by AP and IB theme, and by country. Assign stories, track your students' progress and download classroom activities.
Learn more
Stories they'll love

Crafted by the award-winning Radio Ambulante, Jiveworld brings tales of love and adventure, triumph against adversity, and, sometimes, devastating heartbreak. Your students will connect to these true stories emotionally, intellectually, and culturally.

Level up

Jiveworld is a unique self-study system of scaffolded stories in a bimodal interface with audio and an interactive transcript. The scaffolding adapts to the level of each student where they learn most effectively, just beyond their comfort zone. They come to class prepared, and ready to engage.

Building blocks for fluency

Jiveworld stories are divided into 2-4 minute chapters to match the student's natural concentration span. Vocabulary is organized into multi-word expressions, always in context, to increase language transfer and stickiness.

Beyond the classroom

Your students will hear authentic voices from all over Latin America, from all walks of life, telling their own stories. Their ears will adapt to a wide range of accents and natural idioms giving them the confidence to engage with the entire Spanish-speaking world.